Weekly Devotional
Jesus came in obedience to God. He came to fulfil the will of God to save the lost by paying the eternal price for the salvation of humanity. He al...
Free Downloadable Gifts
FOWM's Christmas gift to you...free downloadable messages from our E-store, throughout December! Stay tuned to this page for the next free gift! Also, take advantage of our 50%-off-everything-deal in our E-store today...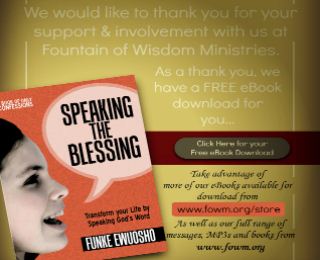 E-Mail Sign Up